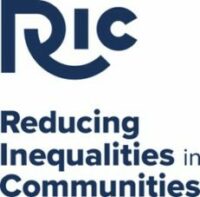 Survey and Focus Group participants wanted by the Bradford Inequalities Research Unit
The RIC pro­gramme has com­mis­sioned the Brad­ford Inequal­i­ties Research Unit (BIRU) to sup­port the design and deliv­ery of the RIC Pro­gramme. The BIRU is a col­lab­o­ra­tion between Born in Brad­ford (BiB), Brad­ford City CCG and the Uni­ver­si­ty of York.
The Brad­ford Inequal­i­ties Research Unit (BIRU) are con­duct­ing research to explore whether peo­ple in the South Asian com­mu­ni­ty are ready to engage in effec­tive man­age­ment of long term con­di­tions (specif­i­cal­ly dia­betes and hypertension).
They are look­ing for staff who are famil­iar with long term con­di­tions (com­mu­ni­ty lead­ers, VCS staff and health­care pro­fes­sion­als) to com­plete a ques­tion­naire and par­tic­i­pate in a focus group last­ing no more than 2 hours.
For more infor­ma­tion please con­tact Dr Rachael Moss using the but­ton below.
Long Term Con­di­tions research ques­tion­naire and focus group, par­tic­i­pants wanted.