These Health Mes­sag­ing Cam­paigns are a part of the wider RIC (Reduc­ing Inequal­i­ties in Com­mu­ni­ties) pro­gramme, the aim is to:
"Com­mu­ni­cate on behalf of the CCG, to increase the under­stand­ing of indi­vid­u­als with­in the Brad­ford (RIC) geo­graph­i­cal areas, using dif­fer­ent com­mu­ni­ca­tion meth­ods to enable them to make pos­i­tive choic­es about their health and wellbeing".
---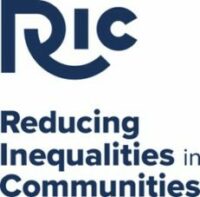 ---
Objec­tives: To deliv­er 3 tar­get­ed health Mes­sag­ing cam­paigns across each year to address par­tic­u­lar themes. Three cam­paigns Liv­ing Well, Cer­vi­cal Screen­ing and HPV, and Dia­betes Aware­ness Rais­ing have been deliv­ered across Com­mu­ni­ty Part­ner­ships 4, 5 and 6 by a num­ber of our com­mu­ni­ty deliv­ery partners.
The next three cam­paigns are being used to under­stand whether there is a bet­ter way for us to design health mes­sag­ing that is bespoke to com­mu­ni­ties and dynam­ic enough to respond to spe­cif­ic bar­ri­ers some com­mu­ni­ties have that pre­vents them engag­ing with pos­i­tive lifestyle change. The next three cam­paigns will cov­er, Healthy Eat­ing, Smok­ing Ces­sa­tion, and Men­tal Health & Sui­cide Awareness.

If you would like more infor­ma­tion please con­tact David Holt (Grants Manager)