RIC Health Messaging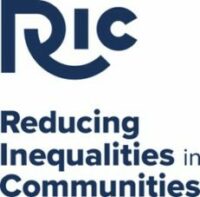 RIC Health Mes­sag­ing aims to increase the under­stand­ing of indi­vid­u­als with­in the Brad­ford (RIC) geo­graph­i­cal areas, using dif­fer­ent com­mu­ni­ca­tion meth­ods to enable them to make pos­i­tive choic­es about their health and well­be­ing.
There will be a set of sim­ple and con­sis­tent health mes­sages to pro­mote health­i­er lifestyle behav­iours and self-care which will improve health lit­er­a­cy lev­els with­in the cities communities..
This project will focus on work in the Brad­ford City (RIC) area cov­ered by Com­mu­ni­ty Part­ner­ships 4, 5 and 6, and due to the nature of those who live and work in this cen­tral area, there is like­ly to be a wider ben­e­fit to the pop­u­la­tion as a whole.
Grant application deadline is 5pm, 5th August.
Grant Award Round — £4000
The VCS Alliance in part­ner­ship with our RIC Com­mis­sion­ers wish to estab­lish a con­sis­tent approach to health mes­sag­ing that res­onates with­in our hard­est to reach com­mu­ni­ties. To this end we are look­ing for 3 Deliv­ery Providers that have the capac­i­ty to deliv­er 3 health mes­sages con­cur­rent­ly util­is­ing the same approach and the Dig­i­tal Media Toolkit.
We would wel­come projects work­ing in part­ner­ship to deliv­er this pro­gramme of health messaging.
The 3 health mes­sages are that must be deliv­ered across the three Com­mu­ni­ty Part­ner­ships of 4, 5, and 6 are:
Healthy Eat­ing
Men­tal Health and Sui­cide Aware­ness (please see sep­a­rate infor­ma­tion about this HM below)
Smok­ing Ces­sa­tion — Women dur­ing preg­nan­cy and new mothers/ fathers.
The time­line for this is:
15th July — 5th August: Appli­ca­tion period
Week Com­menc­ing 8th August: Projects Informed of decision
15th August — 2nd Sep­tem­ber: Co-cre­ation workshops
5th Sep­tem­ber — 31st Octo­ber (Approx 6 weeks): Deliv­ery of Health Messages
1st Novem­ber — 17th Novem­ber: Eval­u­a­tion and plan­ning for 2023 health mes­sag­ing campaigns
Additional Information About Health Message: Mental Health and Suicide Awareness
Work­ing in the vol­un­tary and com­mu­ni­ty sec­tor though enjoy­able and ful­fill­ing can be stress­ful. The last 2 years have seen lev­els of anx­i­ety and stress increase amongst VCS project staff mem­bers as well as those mem­bers of our com­mu­ni­ties you seek to support.
In response to this RIC Health Mes­sag­ing: Men­tal Health and Sui­cide Aware­ness is struc­tured very dif­fer­ent­ly to pre­vi­ous health mes­sages and the two health mes­sages high­light­ed above.
This health mes­sage will have two parts:
1. Mon­ey award­ed is intend­ed to be used by the project to upskill nom­i­nat­ed staff mem­ber (s) in Men­tal Health First Aid through the lead­ing provider
MHFA Eng­land https://mhfaengland.org/. This pro­vi­sion will:
Enable staff to recog­nise their own anx­i­eties and stress trig­gers and know what appro­pri­ate action to take.
Recog­nise anx­i­eties and stress trig­gers in fel­low staff mem­bers and know how to advise them.
This is the first time this approach has been tak­en with Health Mes­sag­ing grant fund­ing from The VCS Alliance and so we will want to under­stand how it has helped build capac­i­ty and resilience in our deliv­ery part­ners. To this end award­ed projects will be asked to keep a short reflec­tive diary over a num­ber of weeks and tell us about how it has helped them and their organisation.
We will also ask the project to com­plete 2 ques­tion­naires (either PHQ9 or GAD7, these are tools to mea­sure changes in anx­i­ety and stress. The­ses ques­tion­naires will be total­ly anony­mous and only shared with pri­or permission.
2. We want projects to have the skills nec­es­sary to con­tin­ue sup­port­ing the most vul­ner­a­ble mem­bers of your com­mu­ni­ties. This train­ing increas­es the capac­i­ty of projects to sup­port peo­ple in crisis:
MHFA won't teach you to be a ther­a­pist, but it will teach you to lis­ten, reas­sure and respond, even in a cri­sis – and even poten­tial­ly stop a cri­sis from happening.

You'll learn to recog­nise warn­ing signs of men­tal ill health, and devel­op the skills and con­fi­dence to approach and sup­port some­one while keep­ing your­self safe.

You'll also learn how to empow­er some­one to access the sup­port they might need for recov­ery or suc­cess­ful man­age­ment of symp­toms. This could include self-help books or web­sites, access­ing ther­a­py ser­vices through their GP, their school or place of work, online self-refer­ral, sup­port groups, and more.

What's more, you'll gain an under­stand­ing of how to sup­port pos­i­tive well­be­ing and tack­le stig­ma in the world around you.

MHFA Eng­land
We would like to hear in your appli­ca­tion how you would make use of this men­tal good health and well­be­ing tool to sup­port your­self, your col­leagues and lat­ter­ly your com­mu­ni­ties going forward.
Please vis­it this page for a more detailed break­down and/ or to apply:RIC Health Mes­sag­ing: Men­tal Health and Sui­cide Aware­ness — The VCS Alliance
If you would like more infor­ma­tion before apply­ing please con­tact David Holt, Grant Man­ag­er: david@thevcsalliance.org.uk
Living Well
Liv­ing Well is run by Brad­ford Coun­cil, in part­ner­ship with the Clin­i­cal Com­mis­sion­ing Group (CCG), along­side local vol­un­tary and com­mu­ni­ty sec­tor organisations.
Links to the Liv­ing Well pro­gramme will be car­ried on all dig­i­tal and print media, and we would ask that projects select­ed to deliv­er this series of health mes­sages make use of the huge amount of resources avail­able free to download.
There are set links to up to date and accu­rate infor­ma­tion around, smok­ing ces­sa­tion, men­tal health and well­be­ing and eat­ing well, where you can down­load addi­tion­al fly­ers etc to sup­ple­ment your health mes­sag­ing. When con­duct­ing out­reach we would ask that you talk to those you engage with about what Liv­ing Well can offer.
Though the health mes­sag­ing pro­gramme is RIC based, we would encour­age projects to see this as a joint effort between all sec­tors in Brad­ford and Craven dis­tricts to sup­port peo­ple in mak­ing pos­i­tive life choices.
The Digital Toolkit
This toolk­it will pro­vide you with drag and drop dig­i­tal ele­ments that can be used across all social media and web­sites. The library of com­po­nents you will have at your dis­pos­al will all be designed to be ready for imme­di­ate use on any site; this means you will not have to wor­ry about how to alter sizes etc.
The toolk­it will have a com­mon brand­ing across all Com­mu­ni­ty Part­ner­ships and cam­paigns, this can not be changed. We want this bespoke health mes­sag­ing to become recog­nised by com­mu­ni­ty mem­bers as a trust­ed resource, imme­di­ate­ly recognisable.
Lay­ered on top of this will be the indi­vid­ual mes­sages that are put togeth­er through the co-cre­ation work­shops. This is were projects will be able to ensure their health mes­sage is bespoke to their community.
For the pur­pos­es of the RIC Health Mes­sag­ing cam­paigns, The toolk­it includes:
Co-cre­ation Workshops
Brand­ing and Design
Toolk­it
Pho­tog­ra­phy
PR and Mar­ket­ing Plan
Print­ed fly­ers and com­mu­ni­ty dis­tri­b­u­tion. (3000 per CP/ Per cam­paign = 27000. If you are deliv­er­ing all 3 cam­paigns in a CP then you would be expect­ed to deliv­er x3 the min­i­mum amount high­light­ed in the application
The Dig­i­tal Toolk­it will be avail­able for deliv­ery providers to adopt and use in an ongo­ing fash­ion through their wider deliv­ery once these health mes­sages have finished.
Co-Creation workshops
With­out co-cre­ation the con­cept of bespoke com­mu­ni­ty lev­el health mes­sag­ing would not be valid. The experts in our com­mu­ni­ties are the peo­ple that live there. They under­stand the bar­ri­ers to engage­ment as many will expe­ri­ence the same barriers.
One thing that has come out of the COVID pan­dem­ic is an under­stand­ing that health inequal­i­ties impact unequal­ly across our diverse com­mu­ni­ties, these lived expe­ri­ences are what has to dri­ve this bespoke health messaging.
These co-cre­ation work­shops will require our deliv­ery part­ners to ensure a min­i­mum of 3 com­mu­ni­ty mem­bers (per mes­sage) are engaged in the workshops.
These health mes­sages will be formed around the obser­va­tions and lived expe­ri­ences of com­mu­ni­ty mem­bers, and those things they iden­ti­fy as bar­ri­ers to engag­ing with health messaging.
Nine hours in total has been set aside for co-cre­ation work­shops, (please refer to the time­line). These work­shops will be used to:
Iden­ti­fy barriers
Estab­lish the bespoke messages
Design the media
Eval­u­ate and tweak as the deliv­ery progresses.
Monitoring
As with all grants we try and keep the mon­i­tor­ing demands as light touch as pos­si­ble, also as actu­al deliv­er is over a short, but high impact time peri­od there will be a final eval­u­a­tion but no progress update.
Instead, progress will be mon­i­tored in an ongo­ing fash­ion and linked to whether the fol­low­ing indi­ca­tors are being met:
Attend any and all Co-cre­ation workshops
Ensure you have a min­i­mum of 3 com­mu­ni­ty mem­bers at each co-cre­ation workshop
Work close­ly and open­ly with the Media design cooperative
Run an ongo­ing dig­i­tal media cam­paign which takes advan­tage of any and all social media.
Ensure oth­er projects and organ­i­sa­tions in your CP foot­print are linked into your Health Mes­sag­ing cam­paign. This can be achieved by ask­ing them to car­ry your Health Mes­sage on their social media, web­sites etc.
Run a min­i­mum of 5 out­reach ses­sions for a total of no less than 15 hours.
Ensure GP surg­eries are will­ing to take and dis­play print­ed media — ready for dis­tri­b­u­tion. If you have any prob­lems with this please let us know. We may be able to liaise with the surg­eries on your behalf.
Be aware of poten­tial refer­ral path­ways and have that infor­ma­tion ready to give to peo­ple you engage with.
Keep a record of con­tacts made, (numbers/ medi­um e.g., digital/ face to face)
Demo­graph­ics :

We recog­nise that col­lect­ing demo­graph­ic break­downs for this kind of project would be very dif­fi­cult, there­fore we will only ask for a sim­ple break­down of demo­graph­ics relat­ing to face to face/ out­reach activities.
Dig­i­tal con­tacts: please ensure you log how many hits on web­site, infor­ma­tion down­loads, What­sapp con­tacts, twit­ter retweets etc.…
Gath­er feed­back from health mes­sage recip­i­ents on the pos­i­tives and neg­a­tives of the designed media through out­reach and invite com­ments on dig­i­tal pathways.
Have all mon­i­tor­ing data to us by the 7th November.
Attend and active­ly input to plan­ning meet­ings in Novem­ber for the 2023 Health Mes­sage campaigns.
This will be mon­i­tored in part­ner­ship with the media design cooperative.
Value and payment schedule and banking
Cam­paign 4 Healthy Eat­ing
Cam­paign 5 Smok­ing Ces­sa­tion.
Each Health Mes­sage is worth £2000. This means the total award for deliv­er­ing 2 health mes­sages is £4000. This reflects the amount of work that will be need­ed to make this a success.
With the addi­tion of the media toolk­it the total award val­ue is between £15,000.00 This toolk­it will remain the prop­er­ty of The VCS Alliance and our com­mis­sion­ing part­ners but projects will be free to con­tin­ue using this kit to sup­port their oth­er ongo­ing work around health and wellbeing.
Cam­paign 6 Men­tal Health and Sui­cide Aware­ness.
Please see addi­tion­al infor­ma­tion about this health mes­sage: RIC Health Mes­sag­ing: Men­tal Health and Sui­cide Aware­ness — The VCS Alliance
There is a sep­a­rate appli­ca­tion form: https://www.surveymonkey.co.uk/r/RICHM-MentalHealthFirstAid
---
Before a grant pay­ment can be made to suc­cess­ful appli­cants we will require an invoice to be sub­mit­ted. If you are suc­cess­ful you will be asked to send your invoice for the award amount, detailing:
Grant Name (Health Mes­sag­ing 2022)
How many mes­sages you have been award­ed (1,2, or 3)
Com­mu­ni­ty Part­ner­ship Area (CP 4, 5, or 6)
Named per­son and con­tact details (if not on the invoice)
Bank­ing details: (sort code and account number)
All invoic­es should be sent to: finance@thevcsalliance.org.uk
---
Please note that invoic­es sent to oth­er VCS Alliance email accounts may not be paid, you will be asked to resub­mit to the cor­rect email address.50
How To Apply
Appli­ca­tions will only be accept­ed through Sur­vey Mon­key with­out pri­or agreement.
If there is a valid rea­son why the appli­ca­tion can't be sub­mit­ted dig­i­tal­ly you must con­tact the Grants Man­ag­er using the green but­ton and arrange an alter­nate method of submission.
Or if you would like to chat about the grant before apply­ing please email David Holt (Grants Man­ag­er) request­ing a phone call.
To apply through Sur­vey Mon­key please use the but­ton below: