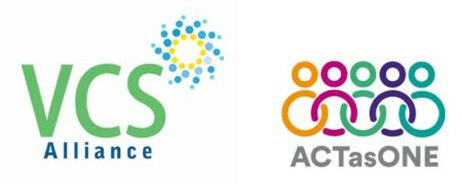 Winter Pressures Expression of interest for the delivery of 'out of hours' wellbeing drop-in provision.
Specification
The Brad­ford Dis­trict and Craven Health and Care Part­ner­ship has offered the local VCSE £1.2 mil­lion over 12 months to spend on devel­op­ing a response to ongo­ing Win­ter Pres­sures in Urgent and Pri­ma­ry care ser­vices, one work­stream will include 8 Out of Hours pro­vi­sions across 'Our Place.'
This fund­ing comes from NHS E/I (England/Improvement) and is specif­i­cal­ly tar­get­ed at reduc­ing Win­ter Pres­sures on Acute Care Services.
8 local­i­ty based 'Out of Hours' drop in ser­vices for mem­bers of the com­mu­ni­ty will be commissioned.
The aim is to cre­ate safe spaces, in com­mu­ni­ty set­tings, in organ­i­sa­tions and venues which peo­ple and community's trust. The focus on 'Out of Hours' pro­vi­sion is because it is recog­nised that there tend to be less ser­vices avail­able at these times for peo­ple to seek support.
The Out of Hours Ser­vice pro­vi­sion must:
Oper­ate Mon­day to Fri­day includ­ing Bank Hol­i­days, 6:30–9:30pm and week­ends 10–2pm
Oper­ate as an open access / drop in space
Be able to deliv­er low lev­el emo­tion­al support
Link with exist­ing well­be­ing activ­i­ties or oth­er activ­i­ties such as food provision
Be used to sign post peo­ple to oth­er appro­pri­ate ser­vices and sup­port them to access these ser­vices, includ­ing more spe­cial­ist sup­port as appropriate
On that basis the deliv­ery organ­i­sa­tion and staff must have up to date sign­post­ing infor­ma­tion for both VCS and statu­to­ry pro­vi­sion and must liaise reg­u­lar­ly with Lead infra­struc­ture organ­i­sa­tions to obtain this.
It is vital that these ser­vices will need to be imple­ment­ed as quick­ly as possible.
The Expres­sion of Inter­est doc­u­ment attached are for inter­est­ed organ­i­sa­tions to iden­ti­fy them­selves and state their suit­abil­i­ty for the ele­ment of the service.
To be con­sid­ered for this ser­vice, the respec­tive Expres­sion of Inter­est doc­u­ment must be com­plet­ed and returned to kerrie@thevcsalliance.org.uk by 4pm on Fri­day 18th March 2022.
An inde­pen­dent Deci­sion-Mak­ing Pan­el will con­sid­er all the Expres­sions of Inter­est and will decide which appli­cant organ­i­sa­tions are the most appro­pri­ate to deliv­er that ele­ment of the Service.
If you have any ques­tions about this oppor­tu­ni­ty, or wish to sub­mit your com­plet­ed Expres­sion of Inter­est, please email to Ker­rie-lee Barr (Head of Oper­a­tions) via kerrie@thevcsalliance.org.uk, who will arrange to respond as soon as possible.