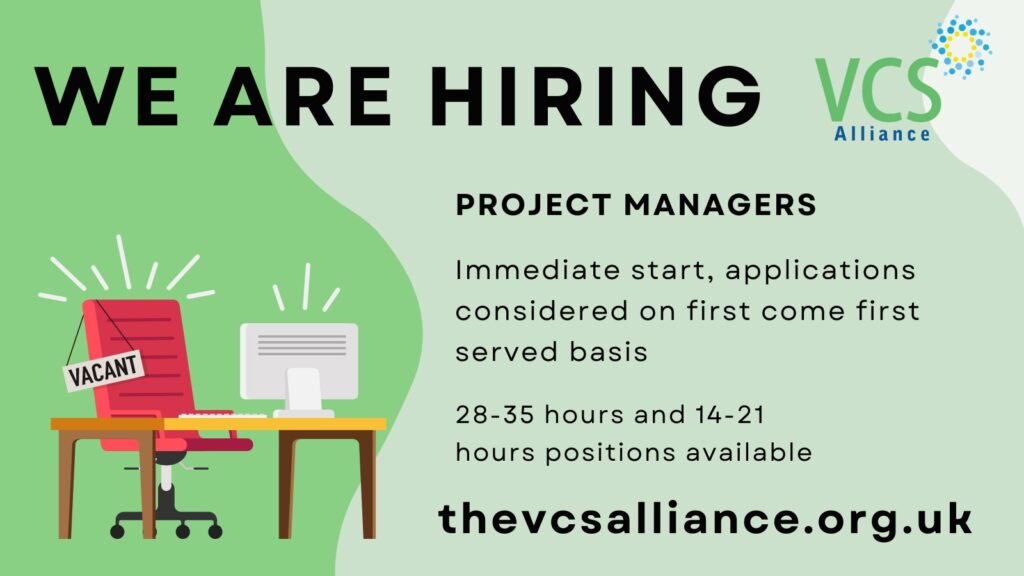 The VCS Alliance is a successful organisation, priding ourselves on delivering high quality work. This is through partnering with a range of Voluntary and Community Sector (VCS) organisations across Bradford District and Craven.
We work closely with local Health and Care partners, and coordinate some of the local VCS representation in the Health and Care area.
We are looking for Project Managers to join our growing team. Due to securing additional work, we can offer positions of 28-35 hours, and 14-21 hours per week.
This role will help us to deliver several new projects under the broad theme of 'Winter Pressures', as we continue to work with new partners and local VCS delivery providers. The Job Description, Person Specification, Application Form and Equality Monitoring can all be downloaded below.
Positions are available immediately, so applications will be considered on a first come, first served basis. We will close recruitment as soon as positions are filled so hurry and get your applications in! We also would be open to exploring Secondment opportunities.
Completed applications should be sent to: info@thevcsalliance.org.uk.
For an informal conversation and for more information, please contact Kerrie-Lee Barr (Head of Operations) on 07882 944247 or via kerrie@thevcsalliance.org.uk.